Did you know the origin of the word "pendant" is not English but Latin? Yes, you read that right! It comes from the word "pandere," meaning " something that's hanging down." Interesting fact, isn't it? Well, the world of pendants gets even more interesting as we take a deeper dive. It's about to get REAL! As we demystify the world of pendants for you, the little piece of jewelry will no longer remain so insignificant.
When you buy a pendant, in most cases, you don't think of the pendant styles. Most of us buy it because we love the color or the stone, or maybe because it matches with a particular outfit.
A pendant is said to be a woman's one of the most prized possessions because one can never go wrong with it. But have you seen the ones worn by high fashion icons or international celebrities? Those are not just "pick any" pendants. The material used in it, the color of the base metal, the gemstones attached to it, and even the shape plays a crucial role in creating the overall look.
The 6 Pendant Styles That Are Never Out Of Style
Here, we have curated 6 different pendant styles you must know before picking your regular pendant for the big party. 
1.

Casual Pendants For Casual Evenings

Not every dress-up must be bejeweled with heavy jewelry and accentuating stones. Sleek yet elegant designs create the perfect vibe when going out for a shopping spree or a casual Sunday brunch. Just as the name suggests, these are very versatile pieces of jewelry. A little casual pendant helps give a refreshing look to your overall personality. The pendant-making materials are often enamel, resin, colored stones, or metal. The designs vary between floral, symmetrical patterns, animal shapes, bows, motifs, etc. They blend flawlessly with any casual outfit, like a top, a pair of jeans, or maybe a summer dress. These are also great options for gifting to the children since they are not very precious, and the colors available are often pretty vibrant.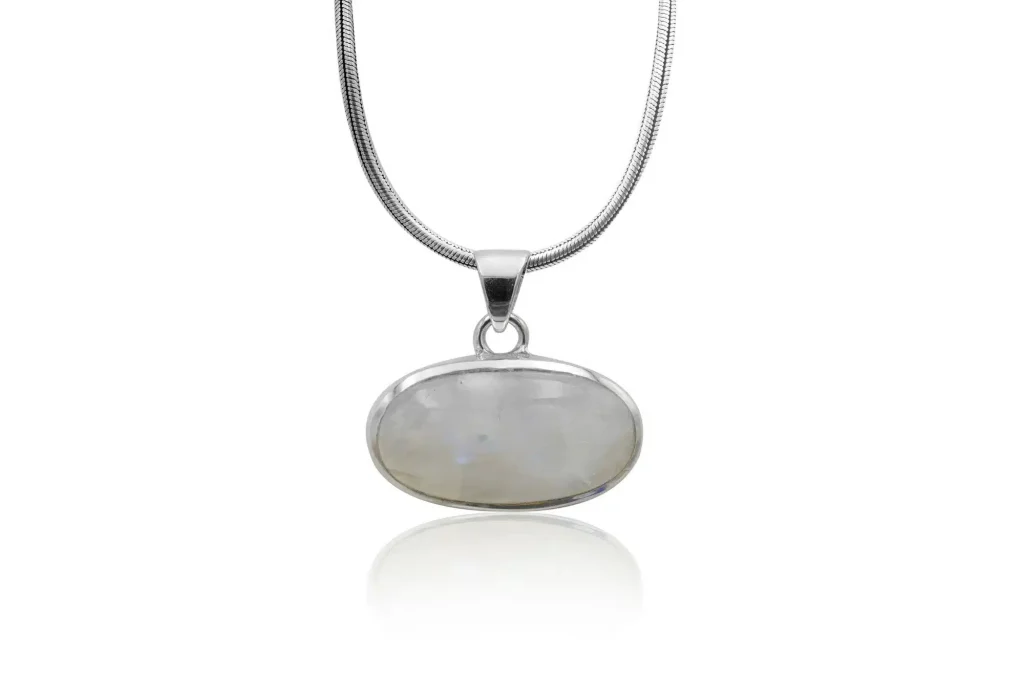 2.

Business Pendants For Corporate Days

Are you considering ditching your favorite pendants just because it's a business meeting? If yes, then we suggest you don't! Just know how to dress for the occasion and trust us, you will never look overdressed. A small pendant in pastel shades or paired with similar studs perfectly matches any blazer or suit. People usually like to wear a single chain with a pendant, but if you work in a glamorous environment like a fashion design company or magazine, you can also try layering it. Pastel shades are often considered a safe option in an office setting, but you can always try and experiment! 
3.

Gemstone Pendants For The Regal You

Hey! you don't necessarily need to belong to a royal family to flaunt some gemstones. These are some pieces that, when attached to jewelry, make them effortlessly glamorous. The best part about gemstones is that you can have a sea of options to choose from. The versatility of these stones can offer you the best of both worlds. On the one hand, it can give a minimal look if you don't want that too much "on your face" vibe. On the other hand, a big, flashy gemstone pendant is perfect when attending a big, glamorous event, creating a perfect atmosphere of dazzle and elegance.
4.

Pearl Pendants For The Classy You

Remember how we all admired the jewelry owned by our grandmas that were passed down to our moms as heirlooms? As kids the pearl pieces are the ones most of us thought to be old fashioned. But let me take you in a little secret! You can't be a jewelry collector or connoisseur if you don't have some classic pearl pendants. Pearl pendants are timeless jewelry that never goes out of fashion. Whether you inherited it from your grandma as an heirloom or bought it yourself from the last trip to Asia, these pendants are always trending. Pair it up with sophisticated fabric like silk or velvet; trust us, you will turn quite some heads.
5.

Enamel Pendant For Embracing Your Artistic Side

Artistry and its extravagance is not just limited to the Louvre Museum or the Sistine Chapel. If you have the eye, it's found in the smallest of the jewelry.  The enamel pendants are one such example. They are the most artistic pieces, rich in intricate design and beautiful colors. These pieces can transform any simple look into an elegant one. The rich colors, the intricate designs, and the beautiful motifs all come together to tell a story that is so regal yet subtly placed. These are best suited when matched with the outfit. Most of these pieces can last a lifetime if bought from a reliable store, making them perfect pieces to pass down as heirlooms.
6.

Heart Pendant For Celebrating You

When it comes to the shape of pendants, there are hundreds of them available. But do you know why the Heart shape is mentioned as a different category? Because there is a separate world of pendants that revolves around various types and forms of the shape. From using various pendant materials to various gemstone attachments, it's a universe of its own. And the reason for its vast popularity is because of its versatile nature. It can be presented as a romantic gift to your partner, a gift of self-love, a gift of appreciation, and so on.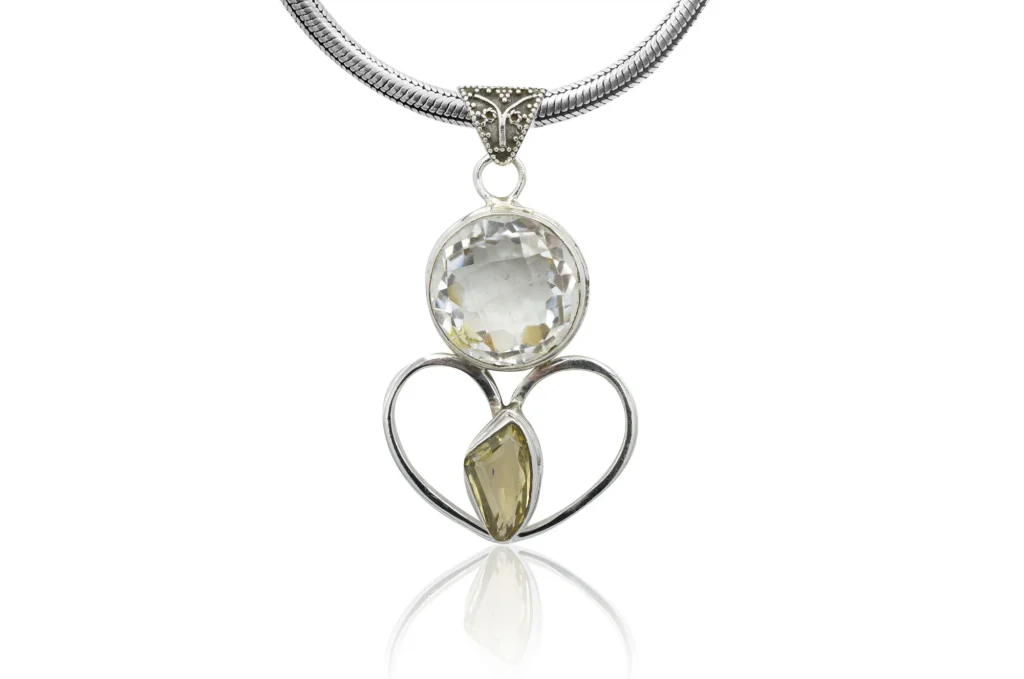 On A Final Note
Even though they look small, pendants offer a universe of their own. Every pendant has a story to tell, from the classic pearl Pendants to the modern-day casual ones. But, finding the right place to buy a pendant that offers luxurious designs and high quality is a difficult task. 

At House Of Alkara we offer some of the best-looking pendants that are expertly crafted with precision, creating one-of-a-kind pieces. As a brand we cater to every buyer's needs, from casual office wear to glamorous party pieces. So the next time you are looking for a beautiful yet unique pendant, visit www.houseofalkara.com.